Eveliko with 3rd place in Bulgaria!
We are happy to announce that Eveliko won 3rd place in the
"Best company of 2017"
awards, organised by one of the biggest banks in Bulgaria -
FIBank
. Eveliko was in the "Micro and Small" companies category.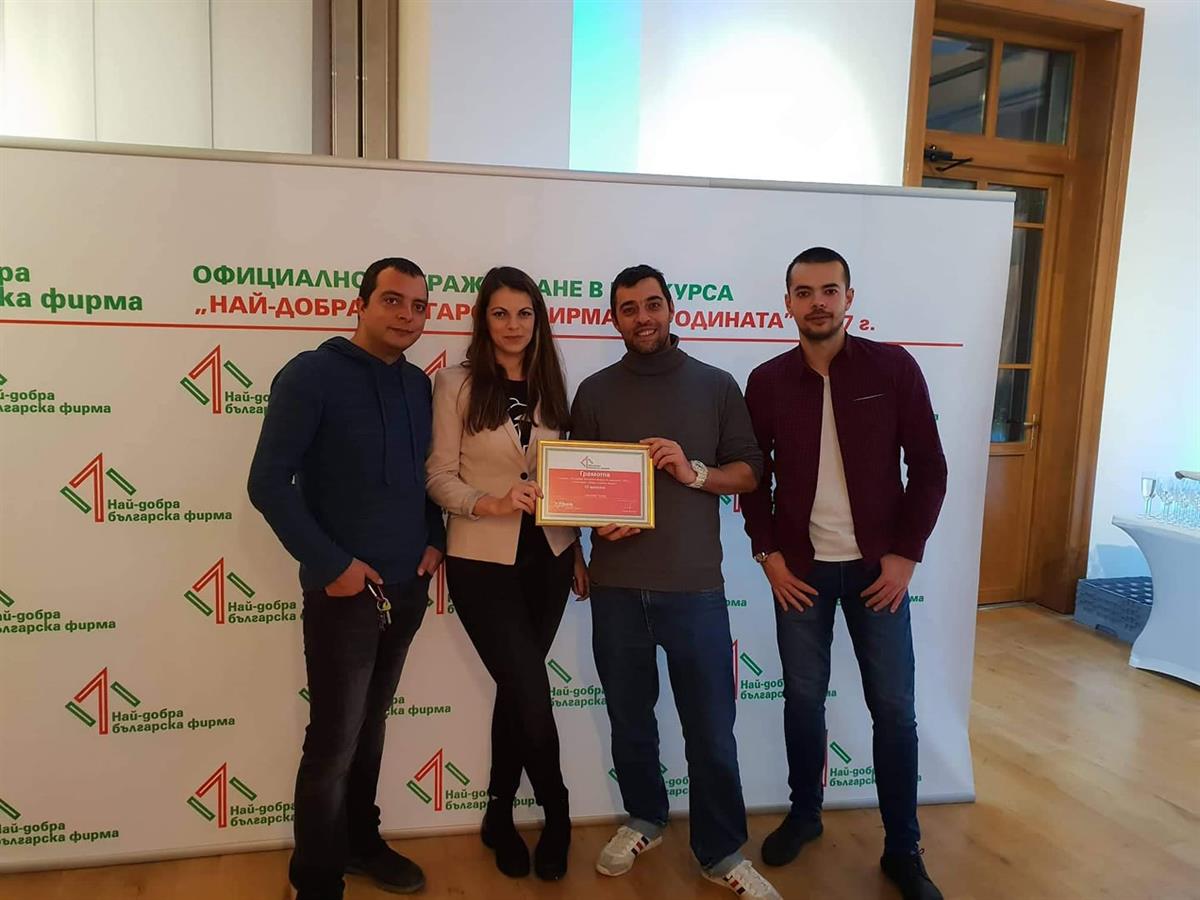 Left to right: Ivan Turtev, Albena Doynova, Pavel Donchev, Kristiyan Karamanliev

Participants

About 300 companies were shortlisted in 3 categories (by size).
Rules:
1. Should be private company.
2. Based in Bulgaria with bulgarian employees and bulgarian management.
Some of the things the jury looked for:

1. Ability to grow fast
2. Ability to enter new markets
3. Ability to operate in highly competitive markets
Some facts about Eveliko (we only selected the one that don't look too bad:)

- Founded - 2012.
- Employees - 15
- Geographical presence - mostly EMEA + a few projects in the US, Canada and Australia
- Industies - mostly Government, Educational, Banking
- Sector - B2B, often as a subcontractor or part of larger teams
- Revenue growth for 2018 ~ 100%
- Profit growth for 2018 ~ 250%